Mark Shepard's Sourdough Page

Welcome! Here are resources to help you learn to make sourdough bread—all from long-time sourdough baker Mark Shepard. It's the best bread in the world!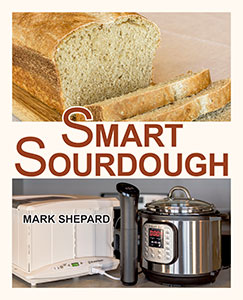 The No‑Starter, No‑Waste, No‑Cheat, No‑Fail Way to Make Naturally Fermented Bread in 24 Hours or Less
Common myths about making sourdough bread. From Smart Sourdough.
How I started eating naturally fermented foods and stopped getting cavities.
Info on sourdough books written by Mark.
---